Our Beloved Nikki


Nikki was an important and big part of our lives for over 13 years. He was the first pekie to become a member of our family. Even though he was not a big he thought he was a German Shepherd. He was a good watch dog, a loving pappy of four precious puppies, and wonderful companion. He crossed over on June 13, 2002.
Our Sweet Little Mandy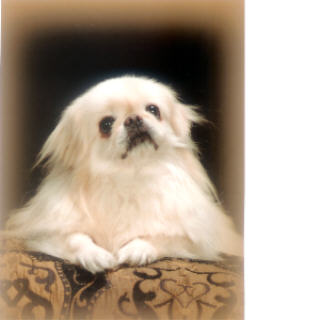 Mandy was one of the four precious gifts from Nikki and Brittany. Mandy was the sweet one the Princess and loved nothing more than snuggling up to someone and getting loving. She was diagnosed with CHF on December 24, 2002. She fought hard and was finally taken from us on April 3, 2004.